Knowledge and tactics for retail loss prevention professionals, provided by top LP industry leaders. Don't miss out on the powerful education provided at NRF PROTECT 2018.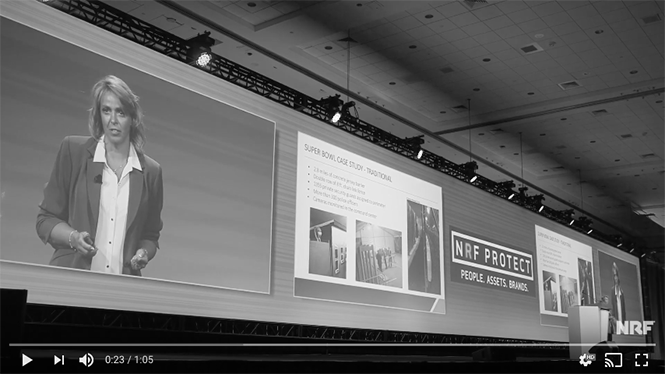 What We're About
The loss prevention professional of the future needs the right tools and information to succeed more than ever before. NRF PROTECT is where retail loss prevention professionals gather once a year to equip themselves with valuable industry knowledge, techniques and the latest technologies so they are prepared to tackle even their largest loss prevention challenges.
As the largest retail and restaurant loss prevention event in North America, NRF PROTECT is THE event to attend for the retail industry. With 2 ½ days of educational sessions, newsworthy keynotes, networking opportunities and an extensive EXPO Hall, attendees will leave feeling informed and confident in their ability to PROTECT the people, assets and brands they serve.
We also celebrate and salute LP professionals who impact their community, industry and deserve national recognition.
Who Attends?
NRF PROTECT brings together LP, asset protection, internal audit, ORC investigators, risk management, IT security, retail operations professionals, food retailers, wholesalers and suppliers responsible for securing retail's success. In fact, more than 2,500 retailers, restaurants, law enforcement professionals, retail real estate managers, security personnel and solution providers attend each year.
Hear how NRF PROTECT enhances loss prevention careers
The heart of retail prevention and asset protection