Important update about
NRF PROTECT 2020
NRF has been tracking the rapid spread of the coronavirus pandemic with great concern. Like all of you, our top priority is the health and safety of our staff, communities and the people we serve.
Following guidance from the CDC, NRF has decided to cancel NRF PROTECT 2020, scheduled to be held in Pittsburgh this June. Instead, NRF will provide free digital content for retail loss prevention and cyber risk professionals, available in September 2020.
We will have updates in the coming weeks regarding this new virtual event. In the meantime, please find more information about NRF PROTECT 2020 changes on our FAQ page.
The interactions here you can't find anywhere else.
Kevin Tran
Loss Prevention Research Council
Who Attends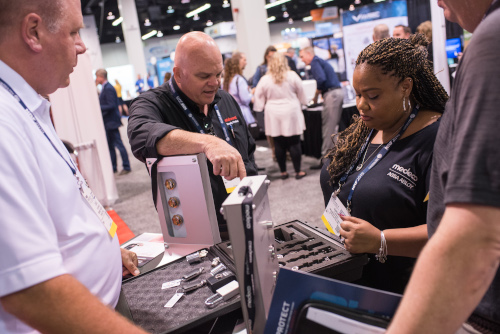 NRF PROTECT brings together loss prevention, asset protection, cybersecurity, internal audit, ORC investigators, risk management, IT security, retail operations professionals, analysts, food retailers, wholesalers and suppliers, law enforcement, retail real estate managers, security personnel and solution provides responsible for securing retail's success.
For updates on the impact of coronavirus on NRF meetings and events,
please visit the NRF event calendar.