The most important loss
prevention and cyber risk
event of the year.
NRF PROTECT is where more than 2,500 retail security professionals come to learn from industry leaders, gain real-world knowledge and explore new products. It is the single place where loss prevention and cybersecurity experts unite to share insights and strategies vital to the profession.
With 2 ½ days of networking opportunities, educational sessions and an extensive Expo, attendees will leave feeling informed and confident in their ability to PROTECT the people, assets and brands they serve.
The interactions here you can't find anywhere else.
Kevin Tran
Loss Prevention Research Council
Who Attends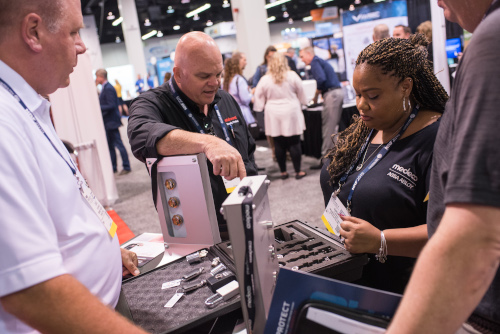 NRF PROTECT brings together loss prevention, asset protection, cybersecurity, internal audit, ORC investigators, risk management, IT security, retail operations professionals, analysts, food retailers, wholesalers and suppliers, law enforcement, retail real estate managers, security personnel and solution provides responsible for securing retail's success.