The most important loss prevention and cyber risk event of the year.
NRF PROTECT is where more than 2,500 retail security professionals go to learn from industry leaders, gain real-world knowledge and explore new products. It is the single place where loss prevention and cybersecurity experts unite to share insights and strategies vital to all. It is protection. It is prevention. It is peace of mind. And it's all in one place — so you need to be there.
With 2 ½ days of educational sessions, networking opportunities and an extensive EXPO Hall, attendees will leave feeling informed and confident in their ability to PROTECT the people, assets and brands they serve.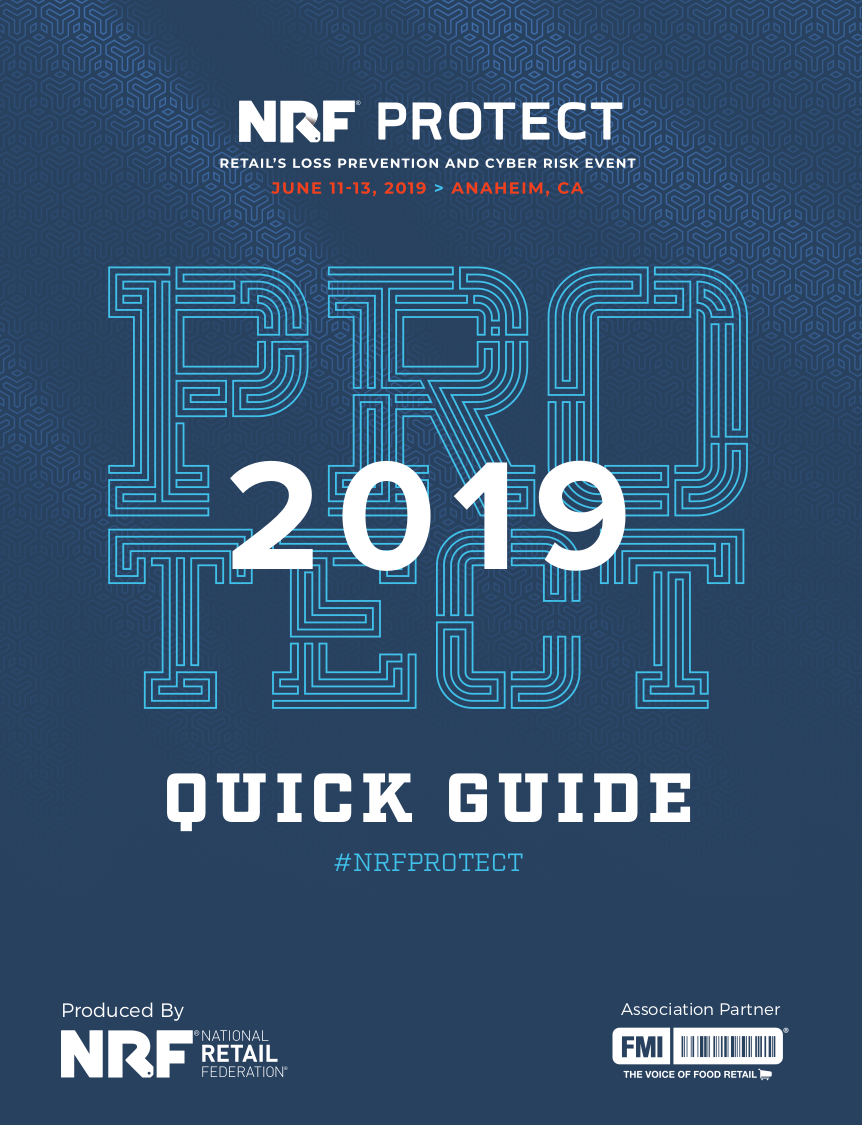 Download the NRF PROTECT 2019 Quick Guide
The Quick Guide contains everything you'll need while in Anaheim! View the agenda, maps of the Convention Center and Expo, lists of exhibitors and more.
Who Attends
NRF PROTECT brings together loss prevention, asset protection, cybersecurity, internal audit, ORC investigators, risk management, IT security, retail operations professionals, analysts, food retailers, wholesalers and suppliers, law enforcement, retail real estate managers, security personnel and solution provides responsible for securing retail's success.
"Coming to PROTECT each year helps me expand my footprint in terms of the knowledge base I have because it's really the cumulative total of everyone's knowledge and experience."
Melissa Mitchell - LifeWay Christian Stores
"It's a great opportunity for people to collaborate and understand what's going on not just in the private sector, but also in the retail industry."
Larry Carroll - 99 Cents Only Stores
"This is a great opportunity to leverage our resources and create a force multiplier in our efforts."
Claudia Angel - U.S. Postal Inspection Service
"If you're not at a show like this, then you're really missing out. It's not just about what's new from a solution standpoint, but what are people doing that are working in the fields, and how can we supplement that."
Tom Meehan - Controltek
"I love the change in how many women are here now. That's really good to see and one of the reasons I like coming, to see that expansion."
Sarah Torrez - Aeropostale Clothes