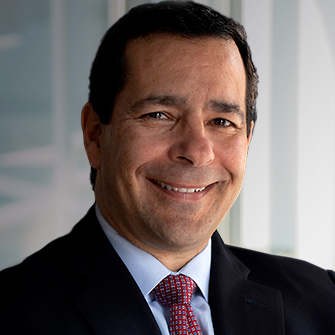 The Evanina group provides risk-based security assessments for CEOs and Board of Directors in the U.S. and Europe.

Previously, Mr. Evanina was confirmed by the U.S. Senate on May 6, 2020 to be the first Senate-confirmed Director of the National Counterintelligence and Security Center (NCSC) where he served as the Director of NCSC since June 2, 2014. In this position, he was the head of Counterintelligence (CI) for the U.S. Government.

Mr. Evanina served over 31 years of distinguished federal service, 24 of which as a Special Agent with the Federal Bureau of Investigation (FBI).

Mr. Evanina was born and raised in Peckville, PA. He holds a Bachelor's Degree in Public Administration from Wilkes University in Wilkes Barre, PA, and a Master's Degree in Educational Leadership from Arcadia University in Philadelphia.