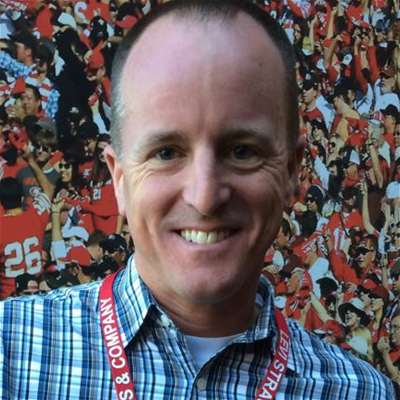 Director, Regional Security, Americas
Shaun Gilfoy is the current Director of Regional Security for Levi Strauss Americas, leading teams responsible for Retail Loss Prevention, Enterprise Resilience, Strategic Intelligence, Investigations and Physical security for the nearly 8,600 employees and 380 retail stores, distribution centers and offices located throughout north & south America. During his 30-year career, Shaun has worked for many well-known retailers including Miller's Outpost/Anchor Blue, Emporium Capwell, Gap Inc. and Beverages & More where he built the company's first loss prevention program.

Shaun loves a challenge, whether it be the status quo, changing perceptions about security & loss prevention professionals or finding creative solutions to security & safety problems that also add value to the business. When the world isn't in the throes of a global pandemic, Shaun enjoys spending time with his family and traveling with his wife to attend concerts and watch their kids compete in college athletics.