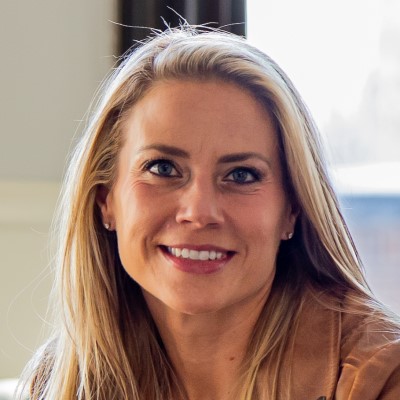 Kelly Sayre empowers women with realistic tactics and tools to help them live life safely and on their own terms. Her refreshing angle on women's safety emphasizes non-physical, proactive situational awareness techniques that recognize and avoid threatening situations before they happen.

With a grounded approach and high energy, Kelly works with law enforcement, nonprofit, corporate and youth organizations on emergency preparedness, situational awareness training and personal safety. She is a frequent speaker at national events and a guest on global podcasts.

Kelly is trained in FEMA's Community Emergency Response Team program, the Department of Homeland Security's Active Shooter Preparedness Workshop, and Texas A&M Extension Service's crisis communications. She is a member of the Association of Threat Assessment Professionals, TeamWomen, Forum of Executive Women, and the Tri-County Humane Society. Kelly lives in Minnesota with her husband, children, and a 190-pound Great Dane.