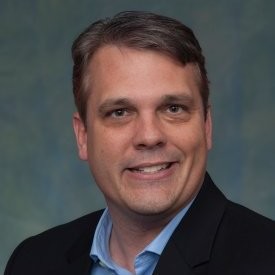 Vice President, Security Operations
Jason O'Dell is the Vice President of Security Operations at Walmart, where he leads a team of information security professionals responsible for data assurance, cyber intelligence, security operations, incident response, red team, and cyber hunt. Jason has over 16 years of information security experience, with over 10 years in security consulting and services.

Previously, Jason was responsible for all aspects of a Managed Security Service Provider (MSSP) providing services to over 1,000 financial institutions. This included commercial offerings for security operations, threat intelligence, offensive security engagements, and multiple geographically dispersed security operation centers. Under Jason's leadership, the organization received recognition as a top 50 world ranked MSSP for five consecutive years.

Jason has had the privilege to speak and keynote at numerous information security conferences. This includes speaking at RSA, the world's largest security conference, where his presentation was designated as a "top 10 session to watch." Jason has been quoted in various national media outlets, holds over a dozen industry certifications, and has held multiple board level positions at various information security chapters.