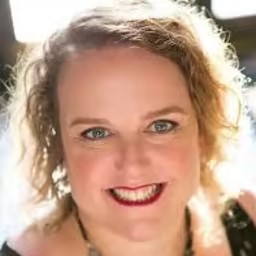 Director, Enterprise Data and Fraud Protection
Flora Garcia is the Director of Enterprise Data and Fraud Protection for Albertsons Companies (NYSE: ACI), which operates stores across 34 states and the District of Columbia under 20 well-known banners, including Albertsons, Safeway, Vons, Jewel-Osco, Shaw's, Acme, Tom Thumb, and Star Market.

In her current role within the Information Security organization, Flora is charged with maturing a data security program and bringing together a multidisciplinary team working on fraud prevention, while supporting fast-moving business initiatives in a data-centric, increasingly cloud, environment.

Flora is a sought-after speaker on privacy, information security, and diversity, and a regular contributor to legal education. She went to law school mid-career at Fordham while running e-commerce operations for magazine publisher Time Inc., after a journalism career in both print and online news. Her law journal article on the case of Bodil Lindqvist, a Swedish woman who was the first person charged with violating the EU's Privacy Directive, was one of the first treatises on the topic in the US. She is admitted to the New York Bar.

Prior to Wayfair, Flora was the Global Chief Privacy Officer and Information Security Attorney for McAfee, LLC, the global enterprise and consumer security provider, and was part of the team that supported McAfee's 2020 IPO.

Flora holds a J.D. from Fordham Law School; an M.A. in Journalism and Mass Comm from the University of North Carolina at Chapel Hill; and a B.S. in Computer Science and Economics from Duke University. Flora is an IAPP Fellow of Information Privacy, and holds CIPP/US, CIPP/IT, and CISSP certifications. She was named a 2023 Data Privacy Star by Privado. She lives in San Jose, CA, with her partner and kids.