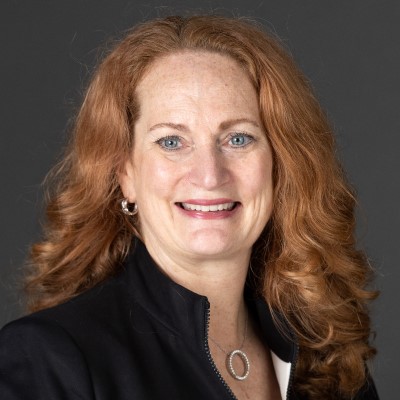 SVP, Strategy and Alliances
Erin joined Mandiant in July 2021 as the Senior Vice President, Strategy and Alliances. In this role, Erin draws from her 25-year career serving as a transformational leader guiding organizational change as well as an Executive Leadership Coach developing other leaders. Erin is responsible for the development and implementation of Mandiant strategy, along with key alliances.

Prior to Mandiant, Erin was a top-ranking FBI executive driving federal cyber response strategies and operations in partnership with the private sector. This includes co-authoring and implementing the FBI's first integrated strategy for Cyber, Counterterrorism, and Counterintelligence as well as implementing strategic and tactical cyber operations adopted by the National Security Council and executed in collaboration with Intelligence and Law Enforcement Communities and allied nations.

Erin was an FBI Special Agent and leader in four FBI Field Offices and five divisions at FBI Headquarters where she developed a wide range of expertise across FBI operations. Her career highlights include large scale crisis management along with trial and investigative work related to the Oklahoma City Bombing, 9/11, terrorist attacks against US Embassies, nation state cyber attacks against US critical infrastructure, and threats to US elections. During her six years in the FBI's Senior Executive Service, Erin recently served in the Office of Private Sector where she improved intelligence sharing and threat preparedness with Fortune 500 company C-suite executives, and U.S. and foreign government counterparts. As a Section Chief and Deputy Assistant Director in the FBI's Cyber Division, her efforts to counter cyber adversaries included directing synchronized actions with numerous global partner countries. As Director of the Cyber Threat Intelligence Integration Center, Erin delivered the current, common threat picture across government.