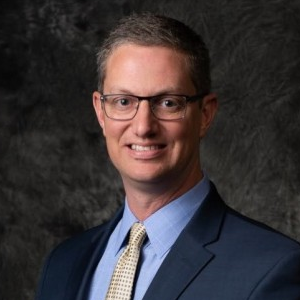 Vice President, Government Relations and Workforce Development
National Retail Federation
As NRF's chief workforce policy lobbyist, Ed directs and executes advocacy efforts on labor, employment, health benefits, retirement, and immigration policy on behalf of the retail industry.

Ed came to NRF after directing the National Labor Relations Board's Office of Congressional & Public Affairs, overseeing the Board's interactions with Congress, other federal agencies, the media, and stakeholder groups.

Prior to his work at the NLRB, Ed directed federal policy for the Xerox Corporation, advocating for the company's interests on employee benefits, corporate governance, and employment issues.

From 2005 to 2011, Ed was Republican Staff Director of the Senate Subcommittee on Employment and Workplace Safety, a key subcommittee of the Health, Education, Labor, and Pensions (HELP) Committee. Reporting to Chairman Johnny Isakson of Georgia, Ed led Republican efforts on a range of employment issues, including those related to ERISA, the Fair Labor Standards Act, and the Occupational Safety & Health Act. He covered similar issues in the 108th Congress for then-HELP Committee Chairman Judd Gregg.

Prior to working on Capitol Hill, Ed spent four years in the U.S. Chamber of Commerce's Labor, Immigration, and Employee Benefits Division.

A Maryland native, Ed holds a Bachelor of Arts in Political Science from Mary Washington College in Fredericksburg, Virginia. He and his wife Joy reside in Lake Ridge, Virginia with their two sons, Wynn and Jack.